Job hunting made easy
Your skill set is in demand! Shouldn't there be an easier way to know what opportunities are out there?
What's our focus?
-Big Data
-Data Science
-Machine Learning
-Data Engineering
-Data Architecture
-Risk Analytics
-Marketing Analytics
-Digital Analytics
-Database Analytics
Let's get you hired
Let us do the dirty work for you, including: finding the best job matches, help update your resume, schedule and prepare for interviews, negotiate salaries, transfer your visa, even house hunting.
Analytic Recruiting Network
Finding your next analytic opportunity or data scientist has never been easier…



Mobile Recruiting
Be confident you'll find all our information and yours whenever or wherever you are.
Innovation + Recruiting
We mix people and technology to create the best experience possible, at a fraction of the cost of a fully loaded HR department.
How do I stack up? Compare your compensation with other analytic professionals utilizing our candidate privatized database.
Trusted nationwide
Check out our recruiter reviews...
Tengda Cheng
Economist II at Amazon
Jason helps me target the positions where I am a good fit and is always more than reliable. I am lucky to receive excellent assistance from Jason.

Dawn Goar
Sr. Corporate Recruiter at Inframark
It was a pleasure working with Jason. He is a resourceful talented recruiter. Jason was able to successfully fill several of my open positions by thinking outside the box. He knows how to break a job description down and has a great approach when screening candidates. Jason, would be a great addition to any organization.

Joshua M. Greenberg
Executive Director at Capital Analytics
Jason brings a positive energy to work every day and was a joy to work with! He is hard working, intelligent, helpful, team oriented, and overall a consummate sales professional.

Fanshi Zhao
Sr. Manager at T-Mobile
Jason is an excellent Recruitment professional. He doesn't treat candidate as a client, rather a friend with warm heart. He helps you find a job, negotiates the best offer for you as any top recruiter does. Beyond that, he tries hard to understand your situation and your difficulties, and does the best to help you, even after you land your new job. Highly recommended without any doubt.

Ronny Kohavi
Technical Fellow and Corporate Vice President, Analysis & Experimentation at Microsoft
Jason helped us hire several people for Microsoft's Analysis & Experimentation team, which I lead. They were able to identify talent that we would not have reached otherwise. Thank you, Jason and team!

Tom Wright
Branch Sales Manager at TruGreen
I worked for Jason for a year and a half, and I would say he is one the hardest working people I have ever met. He helped me out tremendously in every facet of the recruiting business. Not only did I learn about the recruiting business, but also the business world in general. I had a great time working under Jason and enjoyed his style of management. Under his leadership I enjoyed much success, and we remain close even though I have moved on to a different profession. I highly recommend working for All In Analytics to anyone that is looking to start a career in recruiting. I thank Jason for the opportunity he gave me and know that All In Analytics will remain a success.

Sergey Erenburg
Risk Data Scientist at Swift Capital
"All In Analytics has excellent recruiters. Always well versed in finding great job opportunities for their candidates and taking care of all the aspects of the negotiation process. They leverage outstanding interpersonal skills to bring candidates and client companies on the same terms. They've always been quick to respond throughout the recruiting process and offered help. I definitely recommend All In Analytics for anyone who is looking for a job in the field of analytics."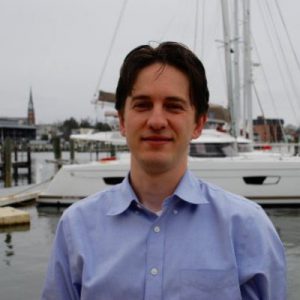 Wesley Woodworth
Owner, Strategist, Social Media Manager | High Quality Restaurant Marketing at Dine-In Digital
I would recommend Jason to anyone who is looking for an honest recruiting experience with no gray areas. You get exactly what you ask for when you hire the best and I have no doubt in my mind that he is the best recruiter for his target market.
Vikram Atre
VP- Statistical Quant, Model Risk Management-Market Risk at SunTrust Bank
I have worked with Jason during my last job search. Jason is an amazing recruiter. He is extremely prompt, he immediately matched my skill sets with potential employers he was aware of and put me in touch with them within a couple of days. He also helped me polish my resume and provided key information and guidance about the companies/groups I was interviewing with.
He is one of the best recruiters I have worked with.
All in all I would highly recommend Jason as a recruiter for the Quant, Analytics and Big Data space.

Sadna Tiwari
Manager, Acquisition Risk Modeling and Analytics at Discover Financial Services
I had the pleasure of working with Jason recently when he approached me with a couple of opportunities. Jason provided me enough details about opportunities and was able to answer most of my questions to generate my interest. He coordinated the process of interview and follow-ups efficiently. He offered sound & valuable advice during interview process, followed up with me & my potential employer in a timely fashion, and kept me in the loop at all times. I highly recommend Jason to others.