Job hunting made easy
Your skill set is in demand! Shouldn't there be an easier way to know what opportunities are out there?
What's our focus?
-Big Data
-Data Science
-Machine Learning
-Data Engineering
-Data Architecture
-Risk Analytics
-Marketing Analytics
-Digital Analytics
-Database Analytics
Let's get you hired
Let us do the dirty work for you, including: finding the best job matches, help update your resume, schedule and prepare for interviews, negotiate salaries, transfer your visa, even house hunting.
Analytic Recruiting Network
Finding your next analytic opportunity or data scientist has never been easier…



Mobile Recruiting
Be confident you'll find all our information and yours whenever or wherever you are.
Innovation + Recruiting
We mix people and technology to create the best experience possible, at a fraction of the cost of a fully loaded HR department.
How do I stack up? Compare your compensation with other analytic professionals utilizing our candidate privatized database.
Trusted nationwide
Check out our recruiter reviews...
Yu Song
Sr. Statistician at American Credit Acceptance
It is always a pleasure to work with Jason in every stage of career growth. Jason is very hands on IT, risk, banking and Math/ stats etc subject domain areas, which benefits from his versatile background.
I am amazed by Jason's ability on talent acquisition and career coaching. He is patient, knowledgable, passionate, and very approachable.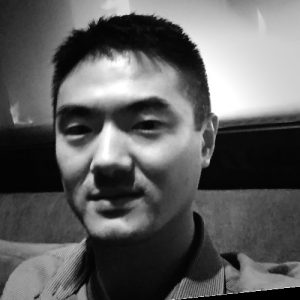 Xiaoyue Liu
Data Scientist at Microsoft
Jason contacted me on LinkedIn with two great opportunities that fit my background. He is very detail oriented and coordinates fast and responsibly with recruiting teams and applicants. He knows his clients very well and responses very fast if you have any questions. Finally I landed on a dream position at a tech giant which fits my personal interest and skill set like dream. I would miss this opportunity if it is not Jason's recommendation. Also he follows up and get everything settled really well. Thank you Jason! Highly recommended to job seekers in analytics and data science!

Megan Mergo, PhD
Data Scientist at Pekin Insurance
Jason approached me on LinkedIn about an opportunity that I probably would have overlooked at first. The job wasn't at a research or tech firm, and it wasn't located on a coast. However, I was looking for a more challenging role that better utilized my expertise and education, and Jason really nailed it. He matched me with a job that perfectly fits my goals and personality and is in a location that I love, even if I didn't know it before visiting. On top of this, he is an extremely reliable communicator who I felt had my best interests in mind (and not just because of his paycheck). Jason is a rare recruiter, and I highly recommend working with him if you have the chance. Going forward, I will refer job seekers to Jason first.
Emmy Smith
Business Intelligence Engineer at Amazon Web Services
Jason spent the time to understand my skills, my career goals, and my parameters for a job search. He was always up front and enthusiastic. He offered encouragement every step of the way, and he even went out of the way to help me feel more comfortable about a cross country move. He negotiated the best offer for me, and he followed up after I started the job. I would gladly work with him again!

Rebecca Mayer
Senior Risk Analyst at American Credit Acceptance
Jason got my resume past the robo-screeners and into the hands of the real hiring decision-makers. His experience and expertise were crucial in every stage of the interview process. I highly recommend Jason and All In Analytics for those looking to stand out in the competitive Analytics field!

Dov Cohen
Manager Advanced Analytics at Rodan + Fields
"All In Analytics are smart and proactive recruiters. They found good positions that were well matched to my skills and long-term career goals. They were always available to answers questions; offered good advice; and coordinated the hiring process to help ensure a smooth transition. All In Analytics was a pleasure to work with."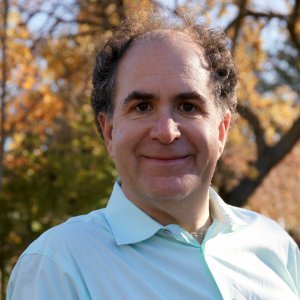 Guang Yang, CFA, FRM
Quant Analytics Supervisor at OneMain Financial
Jason is a passionate, professional and powerful recruiter. He helped me a lot in my job hunting and career development. He helped me to land on many awesome interviews and provided me detailed guidance and support for my interview preparations. I really appreciate his patience, consideration and encouragement and I sincerely hope my friends can also land on their ideal jobs with the assistance of Jason.

Wenbiao Zhang
Research Scientist at Amazon
Jason is very committed to his service and responded to my emails whenever he was available including weekend or evening. Jason is passionate on finding right positions for his clients. With his help, I got an on site interview. I had a conference call with him and his colleague before the interview. The suggestions from the conference was so helpful, which made me calm down though I did not get much time to prepare the on site interview including a presentation, that I still remembered it.
I highly recommend Jason.

Sadna Tiwari
Manager, Acquisition Risk Modeling and Analytics at Discover Financial Services
I had the pleasure of working with Jason recently when he approached me with a couple of opportunities. Jason provided me enough details about opportunities and was able to answer most of my questions to generate my interest. He coordinated the process of interview and follow-ups efficiently. He offered sound & valuable advice during interview process, followed up with me & my potential employer in a timely fashion, and kept me in the loop at all times. I highly recommend Jason to others.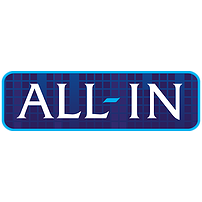 Tom Wright
Branch Sales Manager at TruGreen
I worked for Jason for a year and a half, and I would say he is one the hardest working people I have ever met. He helped me out tremendously in every facet of the recruiting business. Not only did I learn about the recruiting business, but also the business world in general. I had a great time working under Jason and enjoyed his style of management. Under his leadership I enjoyed much success, and we remain close even though I have moved on to a different profession. I highly recommend working for All In Analytics to anyone that is looking to start a career in recruiting. I thank Jason for the opportunity he gave me and know that All In Analytics will remain a success.