Job hunting made easy
Your skill set is in demand! Shouldn't there be an easier way to know what opportunities are out there?
What's our focus?
-Big Data
-Data Science
-Machine Learning
-Data Engineering
-Data Architecture
-Risk Analytics
-Marketing Analytics
-Digital Analytics
-Database Analytics
Let's get you hired
Let us do the dirty work for you, including: finding the best job matches, help update your resume, schedule and prepare for interviews, negotiate salaries, transfer your visa, even house hunting.
Analytic Recruiting Network
Finding your next analytic opportunity or data scientist has never been easier…



Mobile Recruiting
Be confident you'll find all our information and yours whenever or wherever you are.
Innovation + Recruiting
We mix people and technology to create the best experience possible, at a fraction of the cost of a fully loaded HR department.
How do I stack up? Compare your compensation with other analytic professionals utilizing our candidate privatized database.
Trusted nationwide
Check out our recruiter reviews...
Saumil Mehta
Product Manager at Amazon Web Sevices
Jason is a a great listener and connects to people and their needs very well. He gives you pretty much what you are looking for and does not force anything on you. He keeps in touch and gives good pre-interview preps. His reward program for referral is more than fair.I would definitely recommend Jason to someone looking for a job in a technical or analytical field.

Rebecca Mayer
Senior Risk Analyst at American Credit Acceptance
Jason got my resume past the robo-screeners and into the hands of the real hiring decision-makers. His experience and expertise were crucial in every stage of the interview process. I highly recommend Jason and All In Analytics for those looking to stand out in the competitive Analytics field!

Sadna Tiwari
Manager, Acquisition Risk Modeling and Analytics at Discover Financial Services
I had the pleasure of working with Jason recently when he approached me with a couple of opportunities. Jason provided me enough details about opportunities and was able to answer most of my questions to generate my interest. He coordinated the process of interview and follow-ups efficiently. He offered sound & valuable advice during interview process, followed up with me & my potential employer in a timely fashion, and kept me in the loop at all times. I highly recommend Jason to others.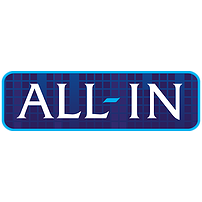 Joshua M. Greenberg
Executive Director at Capital Analytics
Jason brings a positive energy to work every day and was a joy to work with! He is hard working, intelligent, helpful, team oriented, and overall a consummate sales professional.

Ryan Jacovich
Analytics Lead at Reed Exhibitions US
Jason was an integral part in my transition between jobs. I would highly recommend him for anything involving being placed in a position that fits your analytical ability. Also incredibly friendly and willing to communicate with the company in getting an interview opportunity. Once I received my offer, he played a pivotal part in negotiations and leaving me satisfied with the results. Certainly a top notch contact!

Liu Yang
VP, Pricing & Strategy at Santander Consumer USA
Jason is a savvy recruiting veteran. Most recently Jason and his team helped me land a great opportunity! I am so impressed by his network resources, his industry knowledge and always pushing further for best result. Highly recommended!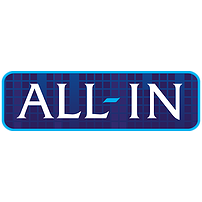 Keerthi Chandra
Director - Strategy and Profitability at Santander Consumer USA
Jason is very good at matching role with skills. My transition was smooth with Jason and his team.
Each step through transition was well co-ordinated.
Thank you Jason and AllinAnalytics team.

Mark Schurtman MBA, MSBA
Digital Analytics Manager at Zurich North America
I am very impressed with Jason's efforts and diligence while in my recent job search. He continued to communicate with me during the whole process and was an awesome resource helping me research and prepare for the interview process.
I highly recommend Jason and All in Analytics. He understands the digital marketing space and is a great resource for digital strategist, analyst and marking personnel looking to make a change.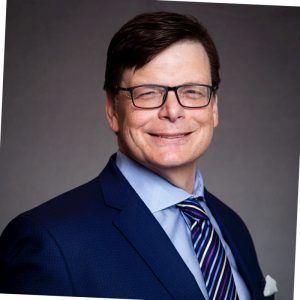 Ronald Licairac
Mgr, Statistical Analysis & Strategy at Sirius XM Radio
I was a job seeker for several months. I was lucky to meet Jason. He took the time to listen to my needs and understand my career aspirations to find me the perfect job opportunity. He coached me for my interview, informed me on what I would expect, and updated me on all feedback. He helped me land a statistician role in the NYC area! It was a true pleasure working with Jason. He is an excellent recruiter and I recommend him to anyone!

Sergey Erenburg
Risk Data Scientist at Swift Capital
"All In Analytics has excellent recruiters. Always well versed in finding great job opportunities for their candidates and taking care of all the aspects of the negotiation process. They leverage outstanding interpersonal skills to bring candidates and client companies on the same terms. They've always been quick to respond throughout the recruiting process and offered help. I definitely recommend All In Analytics for anyone who is looking for a job in the field of analytics."