All-In Analytics will actively recruit for you and charge a one time agreed upon percentage based fee, somewhere between 20 to 25% of the candidate's starting base salary.
All-In's privatized database gives you an idea of our active talent pool.
Raghav Prasad
Director of Servicing Analytics at ACA
"When you need recruiters who clearly understand your complex Data Science business requirements and get you the star candidates with the specific skills you are looking for, you reach out to All-In Analytics. There are many 'Analytics recruiters' but very few have the Analytical background and the candidate relationships to make a successful placement like All-In Analytics.
One of All-In Analytics biggest strengths is that they don't rush to place 'somebody – anybody' but rather take the time & effort to thoroughly vet the candidates to ensure mutual compatibility. I have also noticed that All-In doesn't push the candidates just to fill the role if it is not a fit for them. For a hiring manager, this not only greatly increases the likelihood of finding a candidate with a good mutual fit to the role but also ensures that the candidates tend to stay long with the team. It is really a pleasant experience working with Jason and his team at All-In Analytics!"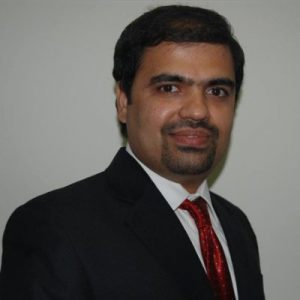 Laura Underwood
Sr Recruiter at T-Mobile
"I've worked with All-In Analytics on a few hard to fill analytics positions and have had a great experience working with them. They've produced strong candidates with the appropriate skill sets that we have hired. They were always helpful and quick to respond. I would definitely work with All-In Analytics again!"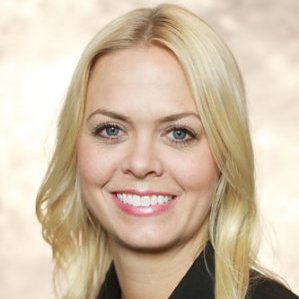 Lubov Skurina
Sr. Business Intelligence Manager at Amazon
"I worked with All-In Analytics to build business analytics teams at Amazon and Springleaf Financial. As a leader of analytics teams I have high standards for hiring analytics talent and look for a recruiting company with extensive connections and deep experience specifically honed in providing analytics resources. All-In Analytics stands out as an expert in providing high quality analytical talent. They worked with me to understand the specific requirements for my positions related to functional skillset as well as cultural fit. I could rely on them to provide a stream of high quality candidates with expertise in specific areas we were looking for (financial modeling, predictive analytics, SAS, SQL, etc.) As a result the hiring process was efficient and we were able to fill multiple positions. I recommend All In Analytics as a reliable partner in analytics recruiting."

New Business Client
-Focus on speed: Less work gaps equals greater productivity for our clients. We'll quickly supply as many high quality analytic professionals you need to fill your open positions fast.
-Focus on efficiency: You will have access to qualified candidates who meet your hiring needs. We'll partner with hiring managers, HR, department heads, whomever you'd like; presenting only pre-qualified candidates for your company's positions.
-Focus on quality: Analytics professionals with the excellent educational backgrounds and meaningful hands on work experience, applying learned quantitative techniques into solving real world business problems; up to date on the newest research, technology, programming, and model building.
At All In Analytics we want to earn your trust. Unlike most recruiting firms who aren't nearly as specialized that charge 25% contingency fees on base salary and bonus; All-In has a fee based exclusively on base salary and only charges between 20-25% depending on the role.
Speaking of bases, All-In's got you covered. We have a database approaching a hundred thousand analytic professionals, to go along with proprietary, advanced, recruitment technology. With mobile cloud access, our recruiters work seven days a week, around the clock sourcing candidates, and with our $5K Referral Program, we've hundreds of candidates helping us recruit all across America.
So ask yourself, what do you have to lose? If we don't find the perfect fit for your organization, it will cost you nothing. While utilizing All-In's contingency recruitment services we will not represent candidates from your company. All-In's contingency recruiting service offers a 90 day money back guarantee on every candidate and if you don't like the talent we supply you can cancel at anytime.
All-In's privatized database allows you to search through our active talent pool, while keeping our candidates anonymous. It will show what the market average is paying for the candidate profile you are seeking, ensuring you are offering a competitive compensation package, conserving valuable time. If you are interested in a candidate, you can notify All-In and the candidate using an inquiry button. The email will let candidates know your company is seeking people with their specific degree, skillset, experience, and pay grade. If interested, the candidate will fill out a quick form uploading their resume and information to your account.
If you would like to take a look at our agreement, privatized database and analytic talent, please create an account. Once onboard you'll be able to login and find candidates we've specifically prescreened for each of your difficult fills, all in one place. You'll also have the option to manage the entire recruiting process from our site, from sending out notices, to scheduling phone interviews and onsites; however we're more than happy to do all of that for you. We look forward to filling your analytic positions.
Thank you!
Jason Kratsa
All-In Analytics, Founder
jkratsa@allinanalytics.com
(855)-SAS-1101 (Ext.100)
(855)-SQL-7466 (Fax)

All-In Agreement
Click to view All-In Agreement Talent
Recent Placements:
VP of Pricing Major Auto Lender
Sr. Risk Analyst Fin-tech Start-up
Risk Data Scientist Fin-tech Start-up
Marketing Data Architect Fin-tech
Sr. Risk Analyst Fortune 500 Mtg Co.
Sr. Risk Statistician Start-up Fin-tech
Marketing Quantitative Analyst at a Major Financial Services Company
Predictive Analytics Director at a West Coast Consulting Firm
Marketing Analyst II at Consumer Services Company
Marketing Analyst II at a Well-known Consumer Services Company
Sr. Risk Analytics Consultant at a Major International Consulting Firm
Sr. Manager Business Analysis at a Fortune 500 Retailer
Digital Campaign Analytics Manager Global Fortune 500 Insurance Co.
Database Analyst at a Consumer Services Company
Quant Team Leader at a Major Regional Banking Institution
Quant Team Leader at a Major Regional Banking Institution
Machine Learning Risk Statistician at a Start-up Lender
Digital Analyst II at a Fortune 500 Online Retailer
Machine Learning Risk Statistician at a Start-up Lender
Marketing Quantitative Analyst at a Major Consumer Lender
Sr. Manager Business Analysis at a Major Mobile Retailer
Business Analyst II at a Fortune 500 Online Retailer
Director of Servicing Analytics at an Auto Lender
Sr. Machine Learning Risk Statistician at a Start-up Lender
Machine Learning Risk Manager at a Start-up Auto Lender
Marketing Quantitative Analyst at a Financial Services Company
Marketing Analytics Manager at a Major Retailer
Machine Learning Risk Statistician at a Consumer Lender
Data Scientist at a Fortune 500 Financial Services Company
Haskell Engineer at a Start-up Software Company
Automation Manager at a Start-up Bio-tech Company
All-In Agreement
Click to View All-In Agreement Talent